2773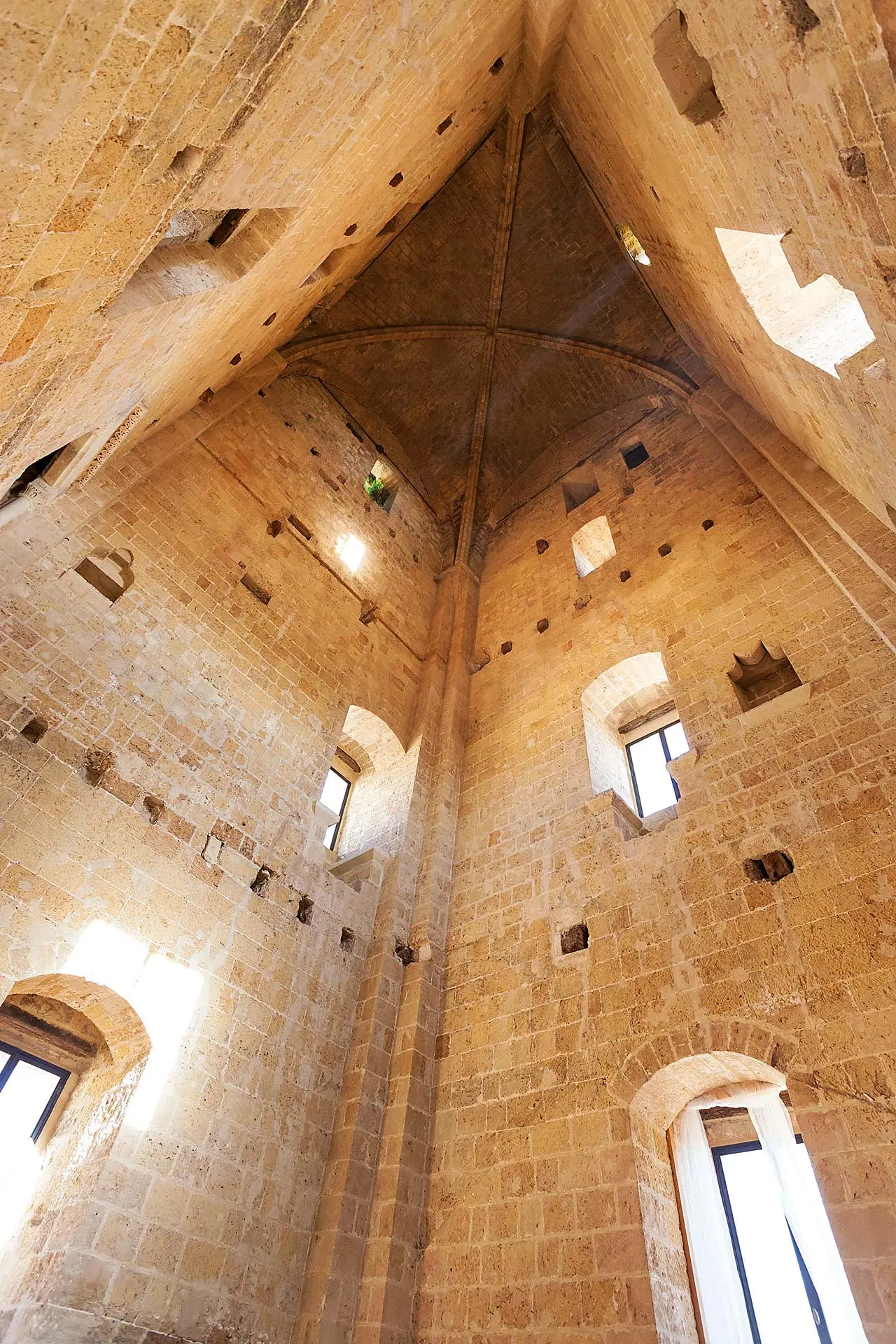 Automatically translated page.
What it is and where it is
Built in the historical center of Leverano, at 30 meters high, it is the most imposing historical construction in the area. Three wooden floors, no longer present today, divided the interior of the tower into 4 floors (provided with fireplaces except for the third) connected by a double-helix staircase carved inside the mighty masonry. The vault is archiacute cross, whose component ribs are made of alternating white and dark ashlars, recalling oriental motifs typical in thirteenth-century architecture in the Italian regions.
Why it is special
The tower represents a symbol of military strategy and "building emergency," with the purpose of defending local communities from frequent invasions by African pirates. The imposing military-looking quadrangular structure, once equipped with a moat and drawbridge, still inspires awe centuries later. In addition to being the tallest historical structure in the entire area, with its extraordinary color shades of local carparo and thirteenth-century architecture it represents one of the most important architectural wonders of our territory.
Not to be missed
The entire historic center of Leverano, hosts many events related to the traditions, history and customs of this community. In all events the Tower is enhanced and made usable. Among the many festivals, festivals and celebrations, that of "Novello in Festa" is an event that tells the value of our rural riches, new wine and traditions. During the days of the event all the streets and monuments of the historic center are populated with music, theater performances, conferences and food stands.
A bit of history
It was built by Frederick II in 1220 to defend the town from the raids of African pirates who often came to rob the province, taking advantage of the low coastline with no fortress, and the easy landing in the Cesarean port. The Leverano Tower of puer Apuliae contributed since the first half of the 13th century to the defense of a large area of southern Italy. Over time, other military architecture was built throughout the territory, such as the coastal towers, which together with the Federiciana tower represented a complex system of sighting for the coastal and inland communities.
Trivia
It is said that from the top of the tower sprouted a giant and unreachable "zangune," a wild vegetable used in many popular recipes. In that era of scarcity, the craving to possess the "zangune" was almost an obsession, so much so that the mayor had to intervene with a decree reserving the wonderful plant for his beloved little donkey. The animal was loaded with pulleys and ropes all the way to the top of the tower, but so great was his terror of the height that he bowed his head and expired without even having eaten a leaf. And so it was that a simple plant led to unrest, discontent and three days of mourning for the poor little donkey.
To make travel arrangements
Collections
Discover places and related research
The Map thanks:
Collections
Discover places and related research